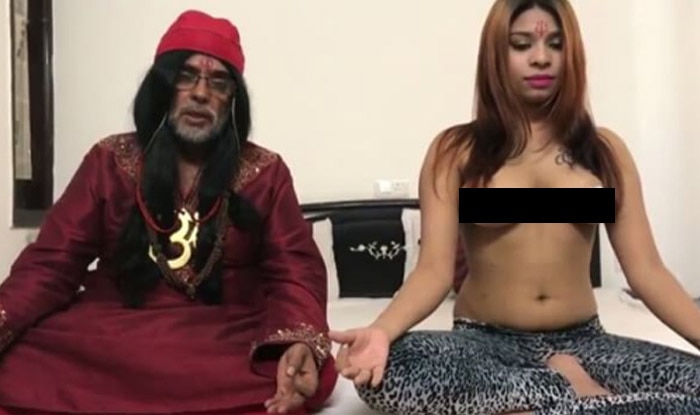 With this latest dirty video, we can surely say that Swami Om can cross any limit to be popular!
No one can forget Swami Om, the most funniest and controversial contestant of Bigg Boss 10 show? Swami Om always try to come in limelight and this time he is getting famous due to a shocking video. Earlier to this Swami Om was in news  because of his wired act on live new channel.
Some days ago, a video of Swami Om  getting viral in which he is taking a lap dance from a model. She was trying to destruct Swami from his mediation. The song on which she was dancing was Chal Sanyasi Mandir Me. Now again here is another video of Swami Om and same model (Anam Khan) that is going viral. In this video Swami Om is seen sitting on a bed with Anam Khan and giving Yoga lessons to his fans. In this video Anam Khan is topless and only covering her nipple with white liquid!! Which is shocking.  Watch the video below (adults only).